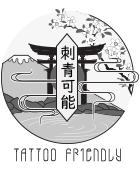 recommended by Aidan Burrows (AU)
Link of an Link.
The Hanging Hina-dolls are the traditional craft of Higashiizu TOwn, specifically the Izu-Inatori area.
There are exhibits in multiple vicinities around the town. If you are around, pleaes try paying a visit.
A great place to visit is the Kawazu 7 Waterfalls (Japanese "Kawazu Nanadaru). Check out our exploration on a summer day.
Video by Derek Ngyuen
Looking for cheap and accessible WiFi?
The eConnect Japan will deliver your wifi to your hotel/accommodation (and of course airBnB's) within just a day.
https://www.econnectjapan.com/
You can see with the image above, it has a variety range of SIM card plans.
Hope this helps…
Rob
When it comes to eating vegetarian, Japan can be one of those places to eat. One way to go is Soba.
Sobamaebunka : Rikyuuan in Atami.
http://www4.i-younet.ne.jp/~k-harbor/english.html
When it comes down to options of staying at a Ryokan, there are many options on the Izu Peninsula, let alone, the town of Higashiizu.
Here are some of the places I have had affiliations with, so it is not necessarily recommendations based on preferences and likings but rather the ones I have visited. (Either a friend or an affiliate had a chance to stay at one of these accommodations)
熱川荘 starting from 6480yen per person http://www.ataso1.yad.jp/index.html
– a very "showa" taste, humble accommodation. Atagawa is filled with public onsen so you can buy a seperate ticket for ¥1,200 (3 tickets) and you can visit any of one of the 17 onsens located in the nearby hotels. http://www.atagawa.net/yumeguri.html
いさり火 starting from 31400yen per room http://www.isaribi.co.jp/eng/index.html
-private rooms with nice view in a very quite setting.
銀水荘 starting from around 10,000 yen per person http://www.inatori-ginsuiso.jp/
– national award winning ryokan-style hotel. Has gorgeous baths that fit many people.
If you type in specific areas such as "Inatori" and "Atagawa" you will have a variety of recommendations.
Our town name is called "Higashiizucho (or just HIgashiizu) ".
If you can put this in the search, you will most likely find an accommodation too!
https://travel.rakuten.com/hotellist/Japan-Shizuoka_Prefecture-Higashiizu?adults=2&limit=20&offset=0&rooms=1
Hope this helps. Please ask if you have any more questions!
Rob
The other day, Clement from France, experienced different kinds of selling at the local Japanese market.
He sold such things as seaweeds, Japanese style doughnuts, and local fish (from the local fish shop).
Clement along with Rob(janitor) had the experience of washing dishes at the free miso stand. (This was one experience he particularly seems to have enjoyed.)
Thanks to all the shops that helped make this happen : )
 Washing dishes at the miso stand
 Selling seaweed at the local market.
 Selling the local favourite doughnuts.
 Selling fish (that he never tried before in France)
Thank you again for eveyone who made this happen! Hope to repeat this again.
Rob
When you're on the road, stuff pile up, what I mean is dirty clothes. Of course there's a laundry here at The Other House Izu Okawa, but I would just like to point out the nearest laundromats or "Coin Laundry" in Izu Kogen. 
There's also another one next to the Public Onsen (¥1,000).
Japan has a very sophisticated and advanced train system. You can get anywhere to anywhere in the country very conveniently with great precision and affordable price. However, because the mass population rides the train, often taking a big luggage could be a hassle.
The solution to this? A "Hands-free-travel" plan for foreign travelers provided by Yamato Transport Co.,LTD ( aka "blackcat").
This service will help travelers send one luggage to your next location. It will take about 1-2 days for the transport. Just tell them your current address, and the address of your next destination. Pay an average of 1000-2000yen, and the luggage will be waiting for you at your next stop.
ENGLISH WEBSITE WITH TOLL FREE ENGLISH VOICE SERVICE availiable.
http://www.global-yamato.com/en/hands-free-travel/scene02.html
Take a look at their website for more info. Inquiries (via web or phone) is availiable in English!
Rob "the janitor"
Have you ever heard of "Gasshozukuri"❓ This is a famous type of Japanese architecture seen in places like Shirakawa-go in Gifu (which is a UNESCO designated world heritage)
Our January resident, Julien Peinado, made a visit, became friends with the owner and did a quick job making a website. You can go check the website, or visit the authentic Japanese architecture just less than an hour away from TOH .
Address: 26 Sanchome Shimoda 415-0023, Shizuoka Prefecture
Hope this helps…